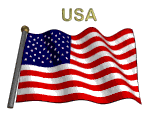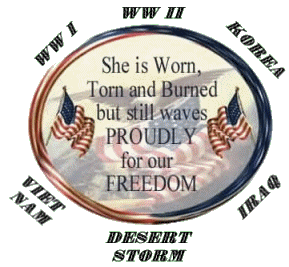 Early in the year (2004) two AMTs from long ago, Bob Miller and John Hurst were talking on the phone and discussing why the AMTs never get together. This was the spark that started other AMTs talking. Later in the year two other AMTs, John Shaffer and Billy D. Myers, were having lunch in San Antonio, Texas. John told Billy that he swapped emails with Pat Williams, Rick Davis and Johnnie Estes. He told him we all lived in Texas, but none of us were very close together. Billy suggested that maybe we should decide on a meeting place and get together for a few beers and talk over old times.
John contacted Pat, Rick and Johnnie and everyone got excited and thought it was a great idea. John during conversations talked with Bob Miller from Florida, who had discussed the idea with John Hurst earlier in February of having an Airborne Maintenance Reunion. Bob said why don't we just form our own association for no one except AMTs. To spur this along we lost one of our very dear friends and fellow AMT, March 18, 2004, Jake Hargrove. Jake was one of the few who always tried to stay in touch with everyone he could locate. Jake and Judy did a lot of traveling for no other reason than to keep in touch with old friends around the world.
With Bob Miller's suggestion and Jake passing away the wheels were in motion. Vern Stump of San Antonio, Texas talked with John Shaffer and started immediately locating people all over the United States and around the world. Everyone provided Vern with our AMT names from our email address books. Vern spent many hours on his computer searching for people. In the beginning people were being located rapidly with everyone working on it. Johnnie Estes put together a database to provide for easy tracking and sorting the AMTs we had located. With Vern and Johnnie working together the number of names for AMTs grew quickly and confirmed addresses and locations increased as well. Every AMT got involved with locating and notifying other AMTs of the new organization we were forming. Vern Stump worked through the Internet locating information on deceased AMTs.
Jim Murray created the AMT_Association Yahoo Group as a means for the AMTs around the world to communicate and chat with each other. During the beginning of the AMT_Association Yahoo Group an unofficial vote was taken on where to have the first reunion. Some people were voting with Bob Miller and some on the Yahoo Group and some in both places, but mostly no one was voting. Approximately 53 (out of >230) people voted and Omaha was the leader on the Yahoo Group, but the vote was unofficial. The official vote which was maintained by Bob Miller had San Antonio as the leader in votes, but too many people had not used their email to cast their vote with Bob Miller. The person in charge at the time, Bill Wilson made the determination to have the first reunion in San Antonio, Texas for numerous reasons. First and foremost this is the home of USAFSS, which is where every AMT ultimately comes from. Another very good reason is, we could have it in conjunction with the FTVA and SOB reunions. Lack of time would not let us have a successful reunion as quickly as September 2004 without joining the other groups. The people in Omaha were disappointed with the first reunion being held in San Antonio, as they thought the vote on the Yahoo Group was the one that should count. So thanks to Scott Kleinhesselink and some help from a few others a gathering of AMTs was set to take place in Omaha, October 15 & 16, 2004. The San Antonio reunion is the official reunion under the newly formed Airborne Maintenance Technician Association. The Omaha gathering while being made of AMTs, some of which are members of the AMTA is separate from the AMTA. We wish them luck and believe it will be a huge success, but strict guidelines are set forth on memberships and members present at the General Membership Meetings when voting on anything concerning the AMTA.
June 24, 2004 the first meeting for the AMTA was held as a conference call via the telephone. The persons present at the meeting were Johnnie Estes, Delano Jolly, John Hurst, Bob Miller, John Shaffer, Vern Stump and Bill Wilson. We knew we needed money to get the Association under way so each of the seven attendees donated $100 each to get the legal bills paid for forming the organization. A vote was taken to form the Airborne Maintenance Technician Association, and the first seven members were established. They were a self appointed Board of Directors. Officers were elected by the Board of Directors. Bob Miller was the unanimous choice as President. John Hurst was unanimous as the Vice-President. Bill Wilson was the unanimous choice as Secretary. Vern Stump was the unanimous choice as the Treasurer. John Shaffer and Delano Jolly were chosen to handle getting everything set up for the banquet in San Antonio, Texas September 22 & 23, 2004. Johnnie Estes was chosen to maintain the database and assist with membership. Johnnie was also chosen as the webmaster for the AMTA website. Vern Stump is the historian for the association. If you have pictures, stories or anything that would promote the AMTA and history of the AMTs this information should be provided to Vern Stump in the form of a spare copy if possible. Scott Kleinhesselink is the AMTA photographer, but he will be unable to make it to the Inaugural Reunion in San Antonio, due to other commitments. We will be seeking another means to ensure many photos are taken at the reunion.
During the first meeting of the AMTA Board of Directors the topic of an Association Chaplain was discussed. Someone brought up the name of Jeff Knisley and everyone agreed that Jeff would be an ideal candidate as the AMTA Chaplain providing he would accept the position. Johnnie Estes agreed to talk with Jeff Knisley about being the AMTA Chaplain. When Jeff was asked about filling the task as Chaplain his response was immediate and said with authority, "I would be happy to be the Chaplain for the Airborne Maintenance Technician Association, and I feel extremely honored that you asked me to be the chaplain." Jeff's attitude and response is what our organization needs to keep it going.
Vern Stump and Johnnie Estes have continued pushing the number of AMTs we can locate in time for the September reunion. The Board of Directors made a unanimous choice that we were going to have to have a membership fee or donations to help with the cost of forming the organization. The cost would have been much more than the $700 at this point, if not for the expertise and tenacity of Bill Wilson. Bill has spent many hours contacting state officials, federal officials including the Internal Revenue Service in his efforts to establish the AMTA as a legitimate non-profit organization. This is still not a completed item, but is progressing very well. John Shaffer has done an excellent job in setting up everything with the hotel and hotel staff for the reunion. Johnnie Estes and Vern Stump are working closely to ensure every AMT who joins the AMTA receives a membership card, and Johnnie is working with John Shaffer to ensure name tags are available for everyone at the banquet. Delano Jolly and John Hurst continue to assist in promoting the Inaugural Reunion and membership to the AMTA.
Bob Miller while still holding down a full time job is flying all over the United States, but has still taken time to contact a friend to get approximately 100 T-shirts made for the upcoming reunion. Hopefully these shirts will be available for sale at the reunion. Vern Stump has contacted another vendor and is having approximately 100 AMTA coins made, and he is trying to have those available for sale at the reunion. Once pricing and availability are determined we will have a separate page on the website for purchasing these items.
The present Board of Directors, Bob Miller, John Hurst, Bill Wilson, Vern Stump, John Shaffer, Delano Jolly and Johnnie Estes are definitely looking forward to the reunion September 22 & 23, but once the organization is formed we will be ready to turn the organization over to a new group of duly elected officers.
Last but not least, due to his dedication to the mission, U.S. Air Force, AMTs, Security Commands and his fellow man, Big John Deaver has been elected by the Board of Directors as an Honorary Life Time Member to the AMTA Board of Directors.
November 1, 2004 - The AMTA San Antonio Reunion and the Omaha Reunion are both a thing of the past, and both were a tremendous success. Hopefully going forward we are able to have only one reunion each year, and all available AMTs will go to the one reunion. The General Membership (presently 64 members) has voted to have the 2005 reunion in San Antonio and the 2006 reunion in Omaha, Nebraska.
The AMTA Semi-Annual Newsletter is scheduled to come out in a week or so. We hope to have both San Antonio and Omaha reunions covered in the Newsletter.
November 20, 2004 - The newsletter has been published and is located on the AMTA Website under the AMTA Newsletter http://www.amtassociation.org/amtasemiannualnews.htm. We presently have over 500 hits on the website (at least 25 or so of those are from updates and maintenance). We are getting a lot of participation and the membership is presently at 70 members with one of those being an Honorary Member. The organization is starting to grow, and we have everyone of the AMTs to thank.
The AMTA reunion for 2005 will be in San Antonio and John V. Shaffer is poised and ready to swing into action the minute the firm date is set for the reunion to take place. Everyone will be notified via the website when John finds out the date.
Membership forms are available on the website. It is really simple just click here and a membership form will come up for you to print, fill out and send it with your check to John Shaffer.
If you have any questions or concerns about the AMTA do not hesitate to contact one of the AMTA Directors, the emails are located on the home page and on the Board of Directors page.
April 14, 2005 - As everyone now must know the Second Airborne Maintenance Technician Association Reunion will be held in San Antonio, Texas October 19th through the 22nd.
A few changes with the AMTA Board of Directors.
| | |
| --- | --- |
| | John Hurst replaced Bob Miller as President. |
| | John Shaffer replaced Vern Stump as Treasurer |
| | Rick Davis replaced Bill Wilson as Secretary and Rick accepted the duties as Historian. |
| | Frank Jordan, Jim Hargrove and Mike McLaughlin were nominated and accepted as temporary AMTA board members. The general membership will vote to make the temporary board members permanent at the next General Membership Meeting which will be held in San Antonio, Texas 8:00 AM, October 20, 2005. Active AMTA members are invited to attend. |
| | Due to an untimely situation Rick Davis had to resign as Secretary and Historian for the AMTA. Mike McLaughlin has stepped up and filled the job as Secretary and Historian. |
| | Bill Whitehead is the official AMTA photographer |
We continue to welcome constructive criticism and feedback. It is your Association and your thoughts and concerns are important.
October 20, 2005 - The AMTA had its second annual general membership meeting in San Antonio, Texas and a new board of directors was elected and new officers were elected. Some significant changes were made to the AMTA Articles and Bylaws. The following are the results of what took place at these meetings.
General Membership Meeting:
New board of directors elected:

Johnnie Estes (President)

Whitey Gross

Jim Hargrove

Del Jolly (Vice-President)

Mike McLaughlin (Secretary)

John Shaffer (Treasurer)

Bill Wilson

Significant Articles and Bylaw Changes

Eligible members for the AMTA are anyone who has flown a reconnaissance mission as an airborne maintenance technician (Not just AMTs) on U.S. Air Force aircraft.

We now have the option to hold reunions and general membership meetings every other year, and it will be during the odd years. We will have a reunion in Omaha, Nebraska in 2006 as that had already been decided before the change to the Articles and Bylaws.

The new board of directors have made the decision to issue a copy of the newsletter to every member of the AMTA, and it will be provided to every eligible person FREE of charge upon request. No person who is eligible to join the AMTA will have to pay for a newsletter.
April 30, 2006 - Things are in motion to have an outstanding reunion in Omaha, Nebraska starting September 20th and running through the 22nd. The reunion will actually be headquartered in Council Bluffs, Iowa at the Holiday Inn Hotel and Suites. Go to the 2006 AMTA Reunion web page to learn more about the reunion and what you need to do to get set up to attend.

We lost a dear friend and AMT March 5, 2006 when Big John Deaver passed away. This makes three AMTs that have passed since the AMTA was formed in June 2004. We are sure others have passed but we do not know where they are located.

The first half AMTA Newsletter for 2006 will be coming out shortly and from what we understand it will have a lot of information in it concerning the upcoming reunion in Omaha (Council Bluffs).
June 9, 2006 - We have corrected a couple of typo errors above but also noticed we stated we lost three AMTs but only gave the name of one, Big John Deaver. We have lost one AMT who was a member of the AMTA, Philip Bruce Pike. His wife Margaret is an associate member at this time and she attended the last reunion. Another AMT we had sent package to so that he could become a member of the AMTA and when we did not hear from him after a few months, our fellow AMT Pat Williams called to speak with him only to find out that our fellow AMT, Norm Wilson had passed away.

We encourage each and everyone to come to the reunions, and do not continue putting it off, as we are at that age that some of us will be bowing out each year. We hope to see a lot of AMTs in Omaha come September.
August 25, 2006 - The website has been less than satisfactory lately and for that we apologize, but the real reason for this entry is to make sure you are planning on heading to

Omaha, Nebraska (actually Council Bluffs, Iowa) for the Third AMTA Reunion.
September 19, 2006 - Many departed their homes either by Tuesday the 19th or before. We departed our home in Pittsburg, TX about 7:00 AM with plans to drive to Kansas City where we would meet with three other friends, John Shaffer, Mike McLaughlin and Bill Wilson. We all had dinner together (Bill eat alone as he was running a bit behind) and had a great evening. We headed out the next morning for Council Bluffs, Iowa and the AMTA Reunion.

September 20, 2006 - Arrived for the reunion about 11:00 AM and many people were already signed in and ready to party. By mid afternoon virtually everyone was there. John Hurst the reunion chairman was getting with the hotel because he wanted the Hospitality Room set up and they were not moving quite as fast as he wanted them to move. The dinning room at the hotel was a great place to hang out, and the breakfast was outstanding. The Hospitality Room was a little small but proved to be adequate and served our needs quite well.

September 21, 2006 - We arose to some very nice rain (wish it could have been in Texas). It did not take the Golf Chairman long to determine we would not be playing golf on Thursday and he refunded everyone's money. Not a problem though as we had the General Membership Meeting (GMM) at 10:00 AM and that lasted about two hours. We accomplished a lot and the AMTA bylaws were voted on and changed to allow for proxy voting for AMTA directors, and some other wording in the Articles and Bylaws was clarified. You may want to take a look at those changes and be prepared when it comes time to nominate and elect directors in the future. Next election will be in 2007 three directors will be up for re-election. Four Associate members were voted on and unanimously accepted by the AMTA membership. The new Associate members are: Bill Grimes (2006 guest speaker and Big Safari), Doug Roach (former maintenance officer), Bruce Strotman (former commander) and Bob Cope (strong support and friend to AMTs). Thursday evening about 15 to 20 went to the Prairie Mill Cafe for a Birthday dinner for Mike McLaughlin (September 21st) and Bill Wilson (September 3rd). The Hospitality Room along with the Silent Auction was in full swing until about 11:30 PM.

September 22, 2006 - Friday was a full day from the moment we got out of bed. Breakfast in the Hotel Dinning Room. Caught the bus in front of the Hotel at 9:00 AM. Larry Meade had set up the tour on the aircraft and arranged the bus ride for approximately $10 each, which included stopping at the Strategic Museum on the return trip. The bus trip was comfortable and fun. The bus driver, Mr. Keith Jackson was a class act and he too made the trip very enjoyable. We got to the aircraft about 10:30 AM and we were each and everyone impressed. The aircraft had eight young Air Force personnel to show us the aircraft. They were courteous and true professionals in every sense of the word. The two AMTs (ASEs) were very excited to hear about the AMTA and I believe we should see some of the younger people to come on board in the future. Everyone was permitted to spend as much time as they desired on the aircraft. When we departed the aircraft we stopped in Lincoln, Nebraska for lunch at one of the local fast food places, I believe it was Wendy's.

After lunch we went to the Strategic Museum which was well worthwhile. We have many pictures under the 2006 Reunion Pictures link or you can go to Past Reunions and choose 2006 to see the pictures. The pictures for the museum are dark as not much lighting was available in the hangers where the aircraft were parked. John Hurst had set up for us to have two tour guides which made the tours very pleasant and they flowed nicely. The Plane Food snack bar had some excellent food and drinks. They had many interesting things such as pilot training units that you could go into and try your luck for $5. We left the museum about 3:45 PM as everyone had to prepare for the banquet which started the fellowship hour at 6:30 PM.

The banquet got underway exactly on time and everyone started to fellowship at 6:30 PM. Del Jolly and Whitey Gross were giving out many door prizes during the fellowship hour in order to save a little time. Johnnie Estes, AMTA President, gave about a 20 to 30 minute briefing on the AMTA and the why and how it was organized. He provided information on each of the seven founders. The AMTA Board Members were introduced. Dinner (2 entree buffet) was served approximately 7:30 PM and the food was delicious, and we had plenty left over so I know no one left hungry. The prime rib and the southern fried chicken were both excellent. The desserts were delicious for those who wanted one.

Approximately 7:45 PM our guest speaker, retired Colonel Bill Grimes, was introduced by the AMTA's first president, Mr. Bob Miller. Col. Grimes spoke for about 50 minutes on the Silent War. Everyone truly enjoyed his presentation. The subject was very interesting and while many of us had heard about the shoot down of aircraft 528 many of us had no idea of what type closure the families who lost people on the aircraft had been given in their lives. Col Grimes covered everything very well and his visual aids made the entire presentation easily understood by everyone. Col Grimes answered questions following his presentation. After the question an answer period the AMTA President, Johnnie Estes, presented Col Grimes with a plaque thanking him for his dedication and support for the AMTA. Bob Miller told Col Grimes during his introduction that he had been made an Honorary Chief from Greenville. Johnnie Estes informed Col Grimes of his unanimous election by the members as an Associate member.

10:00 PM retired to the Hospitality Room to complete the final bid on the Silent Auction items. The bidding was closed at 10:30 PM and the money collected and the items dispersed to the high bidders. Very little refreshments remained when the last of the people departed the Hospitality Room. Due to the items remaining we asked John Hurst who lives locally in Plattsmouth if he could take everything left over and use it as it would not keep for another reunion.

September 23, 2006 - Everyone met in the Hotel Dinning Room very early as many of us were very anxious to get on the road to our homes. Mike McLaughlin wound up being very sick Saturday morning and had to see a doctor, but he was still able to travel south toward Texas as he had John Shaffer with him to do the driving. They had to spend the night on the road in Oklahoma but did arrive home late on Sunday. Most people are back home now although a few are still visiting and making a regular vacation out of this trip.

That is all for now but will add more as others provide input or if we think of something later. Thanks to everyone for your continued and strong support for the AMTA.
September 16, 2007 - This is a short update as a lot has happened the past few months concerning the AMTA and the 4th AMTA Reunion in Dallas, Texas is only 14 days away.

As most know our good friend and fellow AMT and AMTA Treasurer, Mr. John V. Shaffer passed away August 14, 2007 at his home in San Antonio, Texas. His family was with him when he passed away. John is definitely missed in so many ways but one big reason was his many contributions and dedication to the AMTA. Mike McLaughlin is doing a great job picking up the slack for the treasurer's position. Another very close and good friend General Doyle E. Larson passed away August 13, 2007. Both John and the General died from the terrible disease, cancer. These two guys will be missed. Earlier in the year, April 26, 2007 another fellow friend and AMT, Andy Barneycastle passed away, also from the dreaded cancer disease. None of these things are good news but they are history concerning the AMTA, and this information will be available to all the newcomers in the future.

The AMTA Board Members, Johnnie Estes, Jim Hargrove and Whitey Gross were re-elected to the AMTA Board via proxy ballot in May 2007. John Dockins and Frank Jordan were also on the ballot and Stan Aarhus was a write-in, but the incumbents won and the results have been provided for everyone by the AMTA Secretary.

Do not forget the AMTA reunion will be in Dallas, Texas October 3rd, 4th and 5th. If you have not made plans do so now as the time has ran out.

Whitey Gross will be taking over for Jim Hargrove in doing the AMTA Semi-Annual News. We know Whitey will do a great job but it is your newsletter so provide input and help Whitey do a great job.
November 16, 2007 - Sorry but I have been remiss in updating the AMTA History page. We did have our reunion October 3rd through the 5th, and it was a good one. We had

110 people at the AMTA Banquet

and the guest speaker was

Mr. Neal Cooper

and he did an excellent job. We had

56 AMTs

to show up for the reunion and two of those became members. Counting the two new members we had 47 AMTA members at the reunion. Two other members joined during or after the reunion but they were not at the reunion, but we did get a total of four new members.

As usual the first day was checking in and a lot of fellowship. The Hospitality Room was about half the size it needed to be and it sure crimped our style for the Silent Auction and the AMTA memorabilia. The second day was the General Membership Meeting (GMM) and the first AMTA Golf outing. We had 36 AMTs at the GMM which is the second most we have ever had (we had over 40 at the meeting last year). The members elected a new board member, Bob White, to replace John Shaffer. Immediately after being elected to the AMTA board Bob White was elected AMTA Treasurer. The Golf Outing was a lot of fun for everyone I believe even though one or two were a little disgruntled in the beginning we all had a great time. Doug Miller's team (Doug Miller, John Hurst, Charley King and Palmer McCoy) took first place honors by a whopping seven strokes. Charlie Bursell had the lowest net score and John Brown had the highest net score and both guys received trophies. Pat McDonald had closest to the pin honors and I believe Jeff Knisley had the longest drive honors.

We have some very good pictures for the website thanks to Betty Jo Estes, Tom Joines, Noe C. Guerra, Denzel Brewer, John Brown, Bob Dobbins, Pat Riley, Randy Holt and Ken Woodall. We should have a few more pictures later on from the AMTA photographer, Hank Gebbia. Bill Whitehead the other AMTA photographer will probably provide pictures later on when he is not so busy in his job.

Even though the hotel caused us a little grief due to the change over in personnel and the reconstruction effort thanks to those who stepped up to set things straight for the AMTA such as Bill Wilson and John Dockins.

The next reunion will be in San Antonio in the fall of 2009. Noe C. Guerra is the reunion chairman with Mike McLaughlin and Bob White to help him out.

Whitey Gross is frantically working on getting out an AMTA Semi-Annual News to everyone. It should be complete no later than mid December 2007.
November 28, 2008 - We hope everyone had a wonderful Thanksgiving Dinner yesterday with family and friends. The 5th AMTA Reunion will be held in San Antonio, Texas September 23, 24, 25, 2008. This will be in conjunction with the Freedom Through Vigilance Association (FTVA) reunion. Be sure to be making plans to attend as Mike, Noe C and Bob are looking for a hotel at this time and they are on their way to making this one of the best ones yet and we have had four outstanding reunions. Keep checking back for more updates as time goes on.

March 14, 2009 - The 2009 AMTA Reunion is set and ready to go in San Antonio, Texas at the Hilton Hotel at the Airport. Go the What and When page or the 2009 AMTA Reunion page by clicking on the tabs at the top of this page to find out more about the reunion. The golf this year will be with the FTVA tournament. Make your plans now and call the hotel for reservations. More to come later.
The 2009 AMTA Reunion at the Hilton at the Airport in San Antonio September 23, 24 and 25 was a huge success. The accommodations at the hotel were excellent. The hospitality room was plenty big enough and the banquet room and the food was excellent. Mike, Noe C and Bob did a super job setting this one up and should be commended. We should not forget Whitey's contribution during the reunion either as he spent more time at the memorabilia table than anyone and we appreciated it very much. The FTVA golf was excellent except for rain during the first half of the tournament. We plan to have the next reunion at the same hotel in San Antonio, Texas in September 2011.
May 1, 2010 - The reunion committee (Mike, Bob and Noe C) offered the opportunity for a reunion this year 2010, but the interest was not there. It appears as though most people appreciate the year off without the expense of attending a reunion. The next one will be in September 2011.
January 3, 2012 - A lot has happened with the AMTA since the last entry. We have had a reunion at the Airport Hilton in San Antonio which was outstanding, thanks to Mike McLaughlin, Bob White and Dan Sloan. We had a huge group for the AMTA banquet Friday September 24th. A few people have talked of a reunion in 2012 with no specific location set, but Mike has sent out emails seeking interest in a 2012 reunion and the numbers are very low so that idea has been shelved. Everyone should remember the AMTA Articles and Bylaws allows the AMTA to have a reunion anytime at any place. They also dictate a reunion every odd numbered year at a specific location, that being San Antonio, Texas.

The AMTA gave money for this year's Christmas to the USO as we know this is a group that always supports and entertains our troops who have been placed in harm's way.
November 26, 2012 - This year has had a lot of surprises. One of which was the informal AMTA Reunion, August 23, 24, 25, 2012 in Council Bluffs, Iowa. Thanks in most part to

John Hurst

who worked very hard to set up this informal reunion. He left nothing to chance and I think it turned out perfect. Everyone enjoyed just having a great time, drinking beer, eating snacks, swapping lies and just having a great time. We had no meetings and NO SCHEDULE!! Larry Meade did have an aircraft tour set up on Friday afternoon, or perhaps we should say he had two aircraft tours set up and everyone thoroughly enjoyed the tours. Someone asked me what was on the schedule for the next day and I told them we have NO schedule, just lots and lots of fun and great times. On Thursday evening we all joined together at Tish's Restaurant less than a mile from the hotel for dinner and a whole lot of fun. So far the only pictures we have were taken by

Teresa Lester and Betty Jo Estes

. Others took pictures but have not forwarded them to us so they can be put on the website.

Don't forget this fall (September) we will have another AMTA Reunion in San Antonio, TX. It may or may not be at the Hilton again as things have been a little shaky each time we have had it there.
September 25 - 27, 2013 - Another great reunion at the Drury Plaza Hotel in San Antonio, Texas. The hotel pricing was excellent and the hot breakfast and the kick back snacks in the evening were included in the price. We plan to use the Drury again in 2015 as the manager has guaranteed us equal or pricing if not less. A lot of photos were taken by various people including some of the AMTA photographers. CLICK HERE to view the photos that were taken.

Retired Lt. Colonel Carlos Washburn

was the guest speaker and it was very interesting and no one fell asleep. Mike McLaughlin and Randy Holt were re-elected to the AMTA Board of Directors. Joe Jesty was replaced by a new name, Larry Meade as an AMTA director. Congratulations to those who were elected and thanks to all of those who volunteered or accepted the nomination to be on the ballot. The entire reunion was a lot of fun for everyone. We did not get away from the reunion before

John Hurst

brought it up that we should have an informal reunion in Las Vegas, Nevada in 2014 because

Johnnie Estes

had just moved there and would be available to organize the reunion. Obviously the vote was unanimous to embark on this endeavor.
October 14, 15, 16, 2014 - The informal reunion in Las Vegas, Nevada came together.

Johnnie Estes

with the help of

Larry Olesky

pulled together and great reunion at the Sunset Station Hotel and Casino. Even though due to pricing the reunion was held in the middle of the week it was well attended. Thanks to the Director of Sales for the Sunset Station Hotel and Casino,

Lauren Davis

the AMTA members and their guests received excellent pricing for the hotel, $55 per night including all taxes and amenities. The Sunset Station had it all; 16 screen movie theater, 60 lane bowling ally, gambling of all sorts, and cheap beer if you took the time to look for it. No money for banquet was needed since the reunion was informal but everyone got together Thursday evening at the Feasty Buffet (price $9.99) for dinner. The hotel people set up an area just for the AMTA members and their guests. On Wednesday afternoon 20 would be golfers gathered at the

Los Prados Golf Club

in northern Las Vegas (about 20 miles from the hotel) for a small and simple golf tournament. Some of the golfers were Air Force AMTs and some were friends of Johnnie's from Las Vegas. Everyone had a great time but none of the AMTs won anything. After the golf tournament was over everyone including AMTs and their guests that did not play golf gathered at

The Estes's home

in North Las Vegas.

Betty Jo Estes

had really put together quite a spread for everyone to enjoy, and everyone did enjoy it. Some people said the evening at the Estes's home was the highlight of the reunion. It was a wonderful time for everyone. A few people showed up for the Las Vegas reunion that had never attended a reunion in the past. We are now looking forward to another wonderful reunion in 2015 in the great state of Texas, San Antonio.
September 23, 24, 25, 2015 - The

2015 AMTA Reunion

was held in San Antonio, Texas at the

Marriott Hotel

on Loop 410.

Mike McLaughlin

with the help of

Bob White

put together a nice reunion which was in conjunction with the FTVA. Many of us played in the

FTVA tournament

as the AMTA had 3 teams that played. None of the AMTA teams won the tournament but we all had a great time and the weather was nice.

Forty AMTs attended the reunion plus spouses. It was not a great turnout but not bad all things considered. Four new board members were elected during this year, they were, Johnnie Estes, Bob White, Mervin Gross and Jim Hargrove. We had no organized tours during this reunion but many went together to the San Antonio Riverwalk, the Alamo, and to the FTVA Picnic at Lakeland AFB.

We had our usual AMTA Banquet (dinner) Friday evening September 25th, the menu consisted of NY Strip Roulade Topped with a Marsala Wine and Mushroom Sauce
▸ Herb Crusted Porkloin with an Apple Demi Glaze, Wild Rice Pilaf and Fresh Vegetable Medley. Gabe Marshall was the guest speaker, and for anyone interested in where USAFSS was many years ago and where things are today Gabe gave an excellent briefing.
October 19, 20, 21 and departed 22, 2016 - The 2016 AMTA Informal Reunion was organized by

Joe and Monica Jesty

and held in

Tucson, AZ,

at the

Best Western Plus

at the Tucson International Airport. The attendance wasn't great but we had quite a few. Many of the attendees were first time at an AMTA Reunion. Tucson offers a lot of things to do and you can stay very busy if you are willing to expand your horizons and get away from the hotel. Some of us went to the town of

Tombstone, Arizona

and it was a lot of fun and a great day even with temperatures pushing 95 plus degrees. We did have a small

golf gathering at Davis Monthan AFB

on the 20th, but the wind was so bad and the temperature so hot it was less than enjoyable. Many things to enjoy in Tucson are

The Boneyard

at Davis Monthan,

Arizona State Parks

and

Kartchner Caverns

which is also a State Park. Joe and Monica put together a very nice Mexican buffet for the dinner Friday evening the 21st. Saturday morning after a bit of breakfast most of us headed away on our journey, either to go home or continue to another destination. It was a great and fun time. Informal Reunions are the best, no voting, no meetings, no schedule, just simply having fun, drinking a few beers and see who can tell the biggest lie.
September 27, 28, 29, 2017 - The 2017 AMTA Reunion will be held in San Antonio, Texas at the

Courtyard by Marriott at Sea World

on Texas State Highway 151.

Mike McLaughlin

has put this reunion together.